1.3K
Tortilla Fried Apple Pie is on the menu in Cooking Tree, and we are going to teach you how to make this delicious recipe from scratch!
I made a fried apple pie with stewed apples inside the tortilla.
The combination of fragrant apples and crispy tortillas is so good~
It can be made with white bread, but I think the texture is better with tortillas.
Cut the tortilla in half and fold it to make a pocket shape, so it's easy to eat.
Sprinkle with cinnamon sugar, which goes well with apples, and eat it in one bite!
Enjoy watching~♬~
Follow along with the 📝 recipes below👇🏾👇🏾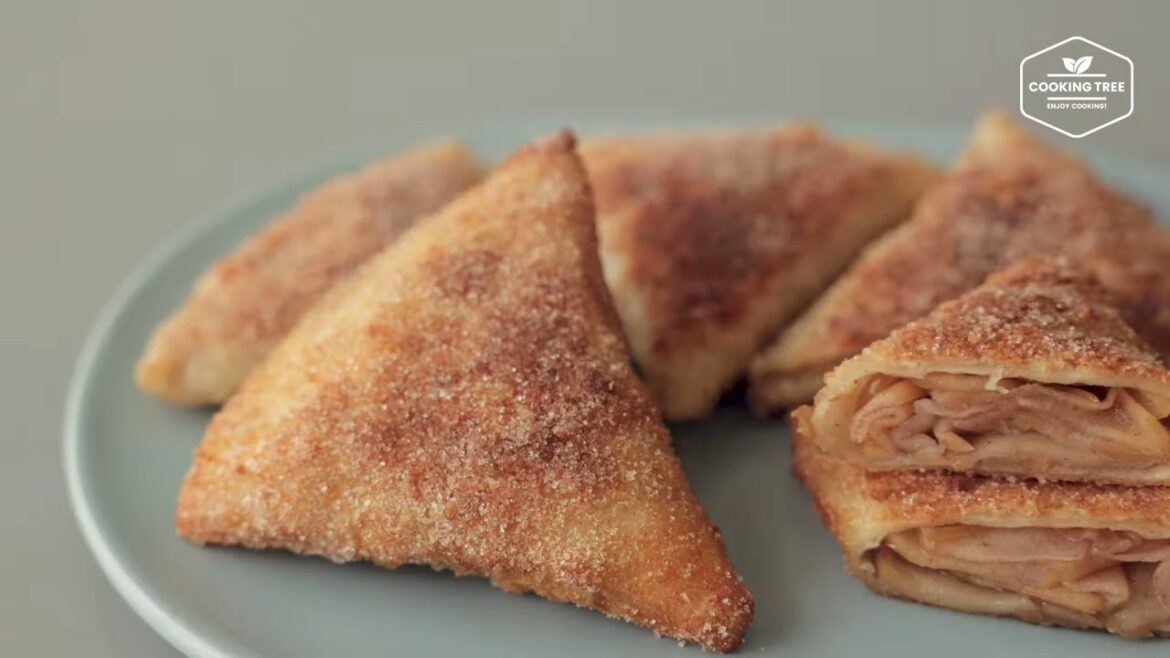 Tortilla Fried Apple Pie
Rating: 3.3/5 ( 4 voted )

Serves: 6 Prep Time: Cooking Time: Nutrition facts: 200 calories 20 grams fat
Ingredients
2 Apples
50g Sugar
1g Cinnamon powder
5g Lemon juice
3 Tortillas
Egg
Bread crumbs
Cinnamon sugar
Instructions
Slice the apples and put them in a pot, add sugar and cinnamon powder, and boil.
When the water is almost gone, add lemon juice and boil a little more. Remove from heat and cool.
Cut the tortilla in half, coat the tortilla with egg water, fold it into a triangle shape, and press it with a fork.
Put the boiled apple inside, press the tortilla with a fork, and coat it with egg water and breadcrumbs.
Grease a frying pan with plenty of oil and cook evenly on both sides, then coat with cinnamon sugar.
Did You Make This Recipe?
Recipe video
Thank you for watching~♥
---
Enjoy
---
🇰🇷 🇰🇷 See the recipe in Korean 🇰🇷 🇰🇷