Coconut Milk Custard Roll is on the menu in Cooking Tree, and we are going to teach you how to make this delicious recipe from scratch!
I made a Turkish dessert full of coconut and vanilla flavor~
I think it's also called Sultan Rokum, but if you call it by name, I think it's a coconut milk custard roll.
It is a fun dessert that is made by adding starch to milk and boiling it to thicken it, then placing it on top of coconut powder to harden it flat and roll it up.
It's not like the texture or jelly, but it's not like it's completely creamy, it's soft and melts, so it's a different feeling.
The milk cream needs to be thinner than I thought so that it looks pretty and doesn't spread too much over time.
Enjoy watching~♬~
Follow along with the 📝 recipes below👇🏾👇🏾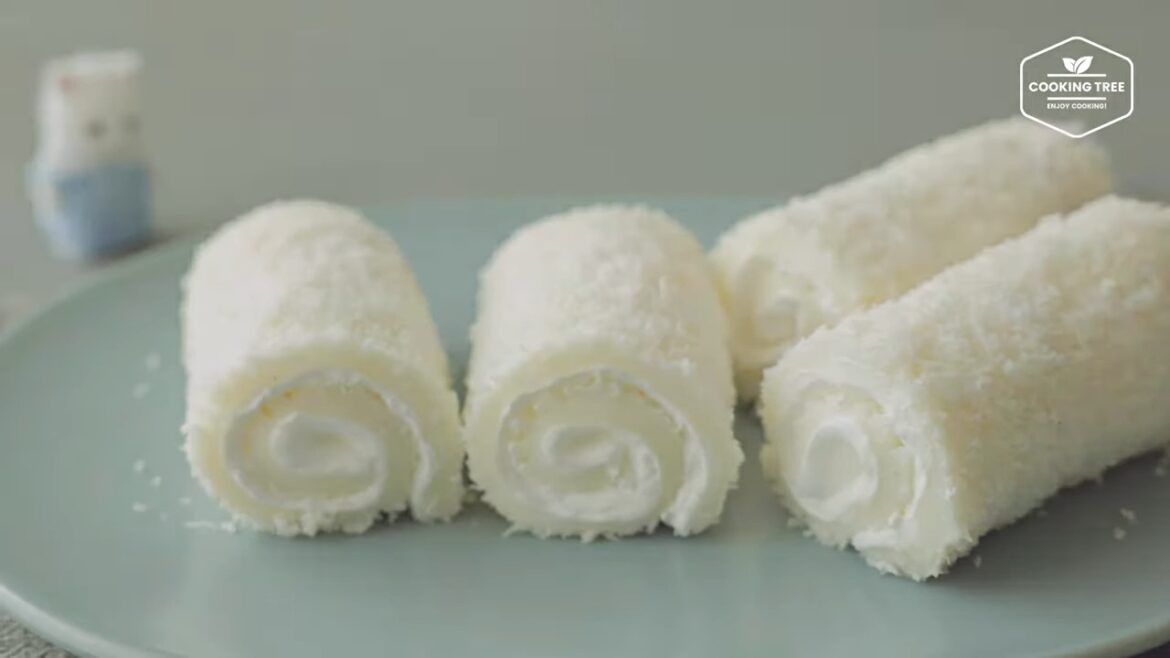 Turkish Rolls Sultan Lokumu
Rating: 5.0/5 ( 1 voted )

Serves: 6 Prep Time: Cooking Time: Nutrition facts: 200 calories 20 grams fat
Ingredients
70g Coconut powder
50g Cornstarch
80g Sugar
450g Milk
5g Vanilla bean paste
35g Unsalted butter
70g Cold heavy cream
7g Sugar
Instructions
Spread the coconut powder evenly on the tray and set aside.
Put about 100g of cornstarch, sugar, and milk in a pot and mix the eggplants until lumps disappear.
Add vanilla bean paste and mix, then add about 400g of remaining milk and mix well.
Continue to heat while stirring over medium heat. When it starts to thicken, reduce the heat to low and simmer with stirring for about 3 to 4 minutes.
Remove from heat, add butter and mix evenly. When hot, pour immediately into a tray and flatten.
Put a plastic wrap on the top to prevent air from entering and let it harden in the refrigerator for 2 hours.
Add sugar to the whipped cream, whip it tightly, and spread it on top of the custard.
Cut with a knife and roll up to finish.
Notes
Mold size : 37.5cm x 25.4cm

Did You Make This Recipe?
Recipe video
Thank you for watching~♥
---
Enjoy
---
🇰🇷 🇰🇷 See recipe in Korean 🇰🇷 🇰🇷