I made Madovic, a traditional Russian honey cake ~
There's a lot of honey in the sheet dough, so it's crispy yet firm after baking.
It needs to be baked thinly and stacked one by one, so it takes a long time and takes a lot of hands, but it's a new-looking cake, so it looks different ~
There is a lot of sour cream in the sand cream, so you can feel a new taste that you have never tasted before.
I tried to decorate the sheet to be put on the top to make a honeycomb feeling by baking it in a hexagonal pattern ~
You should eat the Medovic cake in the refrigerator for about a day so that the cream is soaked in the sheet and you can feel the proper taste and texture.
You should use acacia honey rather than honey with a strong scent like chestnut honey.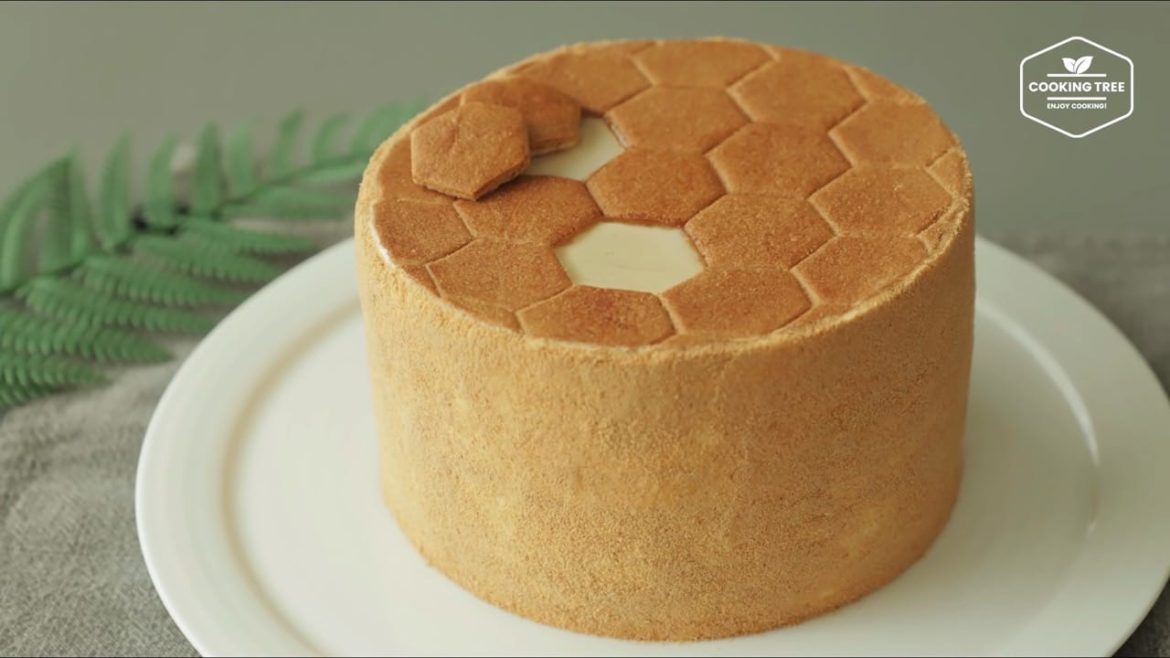 Russian Honey Cake Medovik
Ingredients
130g Unsalted butter
100g Sugar
100g Honey
3 Eggs
3g Vanilla extract 
6g Baking soda 
540g All-purpose flour
340g Sour cream
45g Powdered sugar
15g Honey
170g Whipped cream (whipped up 70%)
Instructions
Place the balls in a pot of hot water, add unsalted butter, sugar, and honey and mix until the butter melts.
Put the vanilla extract on the egg, loosen it, put it in the dough, mix it, add baking soda, mix it, and remove it from the pan.
Divide the gravity into 2 ~ 3 sieve and mix.
Divide the dough into thin slices, and cut into 18cm pieces.
Place on an oven pan, bake for 5-6 minutes in an oven preheated to 180 degrees and cut into 15cm frames. Bake repeatedly.
Mix sour cream, sugar powder, and honey in a bowl, and then add whipped cream.
Put the sheet on the turning plate and apply a thin layer of cream. Stack repeatedly.
Apply cream to the top and sides as a whole and set in the refrigerator overnight.
Grind the remaining sheet in a blender, powder it and decorate it by attaching it to the side of the cake.
Did You Make This Recipe?
Recipe video