38
Cooking Tree is serving you a delectable recipe for Dirty Choux (Cream Puff), and we'll show you how to prepare it from scratch.
I made Dirty Tissue from Our Bakery, which is famous for dirty chocolate bread.
Unlike other breads, they are displayed in the refrigerator, so you can eat them cold.
Chocolate was coated on the chocolate cookie choux, but the chocolate I made was thickly coated with chocolate.
I made the cream by mixing custard with chocolate and whipped cream.
It is very soft and has a chocolate cream flavor that everyone will like.
It's a very famous store, so there are a lot of people in the morning and the other bread is delicious, so it's always crowded.
Although it is small in size, it has a rich taste, so it was sweet and I ate it well.
Enjoy watching~~♬~
Follow along with the 📝 recipes below👇🏾👇🏾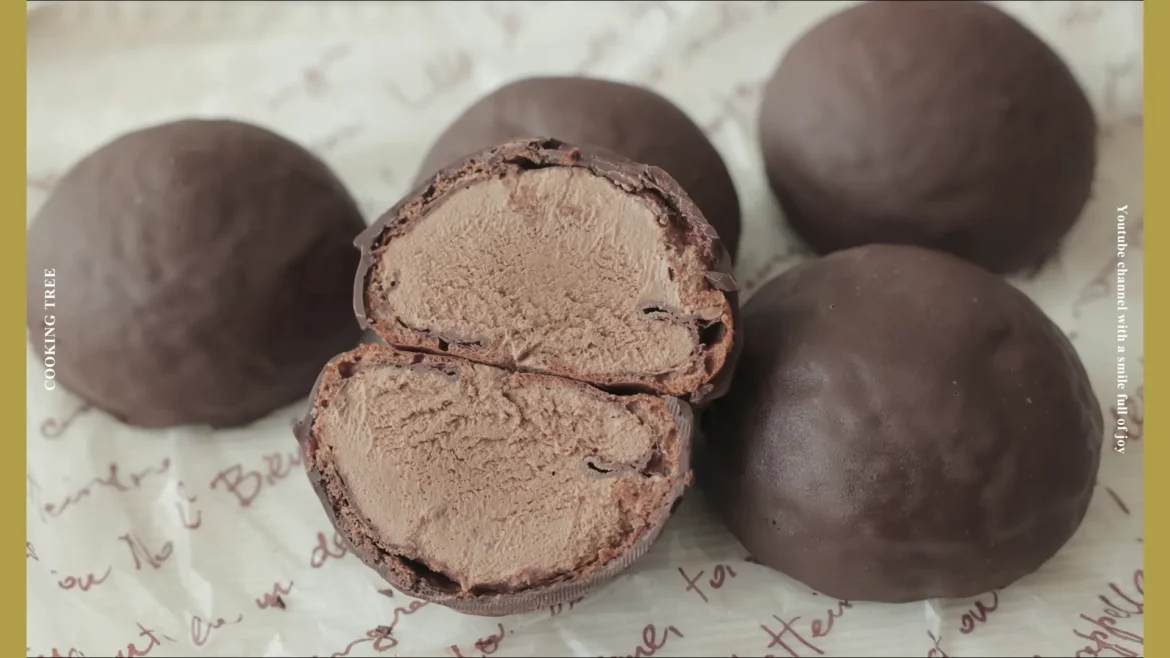 Dirty Choux
Rating: 5.0/5 ( 83 voted )

Serves: 5 Prep Time: Cooking Time: Nutrition facts: 200 calories 20 grams fat
Ingredients
35g Unsalted butter
25g Sugar
35g Cake flour
3g Cocoa powder
2 Egg yolks
35g Sugar
12g Cornstarch
200g Hot milk
2g Vanilla bean paste
100g Dark couverture chocolate
150g Heavy cream
30g Unsalted butter
0.5g Salt
35g Water
35g Milk
40g Cake flour
5g Cocoa powder
75g Eggs
Melted dark chocolate for coating
Instructions
Soften unsalted butter, add sugar, and mix, then sieve soft flour and cocoa powder and mix.
Roll out flat and harden in the freezer.
Add sugar to egg yolk and mix, add cornstarch, mix, pour in hot milk little by little, mix, add vanilla bean paste, and mix.
Bring to a boil over low heat and stir until thickened, then add dark couverture chocolate and mix.
Transfer to another bowl, cover with cling film, and cool at room temperature, then cool in the refrigerator.
Put unsalted butter, salt, water, and milk in a pot and boil it until the butter melts. Sift the soft flour and cocoa powder and mix to form a lump.
Put on low heat and fry for about 1 to 2 minutes until the dough becomes slightly transparent, then transfer to a bowl and spread out.
Divide the paste into 3 eggs, mix, put in a piping bag, and pan in an oven pan.
Cut the hardened cookie dough into a circular mold, place it on the choux dough, bake in an oven preheated to 190 degrees for 15 minutes, lower the temperature to 170 degrees, bake for 15 minutes, and cool.
Whip the cold whipped cream thinly and gently loosen the cooled custard, then add it to the whipped cream and mix.
Fill the cooled choux with cream and coat with melted chocolate for coating.
Did You Make This Recipe?
Recipe video
* This video does not contain paid advertisements or sponsorships.
* This video is not sponsored * Products and recipes in the store are different. *
Thank you for watching~♥
---
Enjoy
---