Blueberry cake is on the menu in Cooking Tree, and we are going to teach you how to make this delicious recipe from scratch!
I made a pretty blueberry whipped cream cake in purple with fresh blueberries popping! The blueberry cake that comes out with such a pretty purple color without using any coloring is really pretty!
The blueberry puree added to each layer is sweet and chewy, which makes it more delicious, and the fresh blueberries decorated on top burst out giving it a fun texture.
Have fun watching it~♬
Follow along with the 📝 recipes below👇🏾👇🏾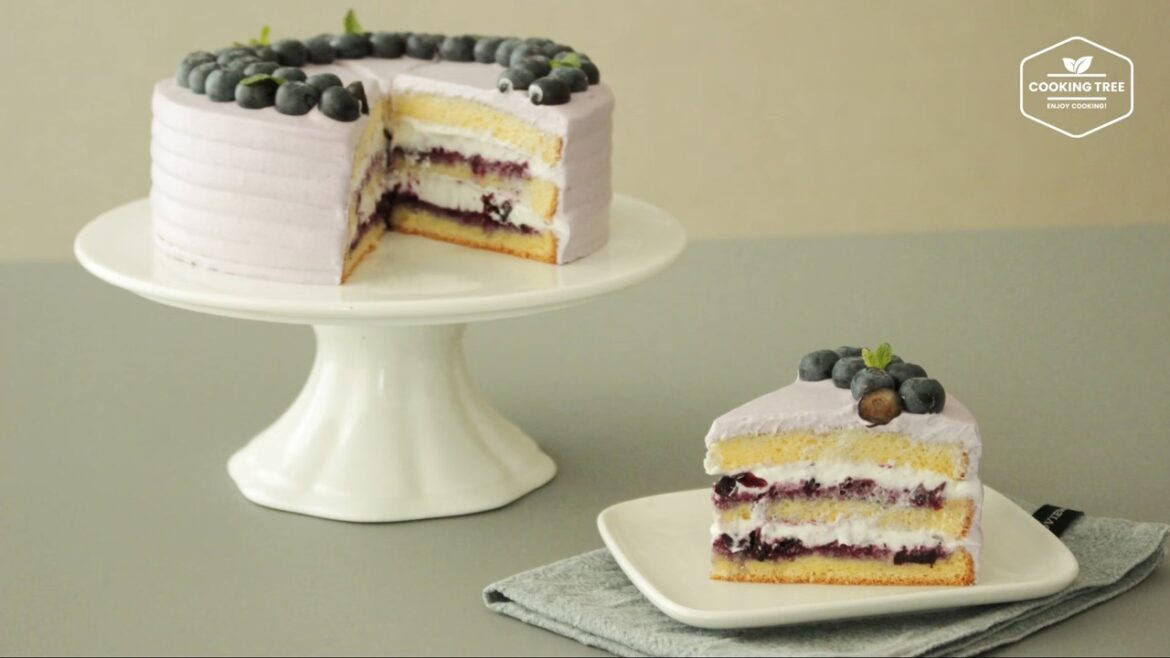 Blueberry cake
Rating: 5.0/5 ( 53 voted )

Serves: 8 Prep Time: Cooking Time: Nutrition facts: 200 calories 20 grams fat
Ingredients
270g Blueberry
120g Sugar
10g Lemon juice
Whipped cream 150g (+10g sugar) - For sand
Whipped cream 150g (+60g blueberry puree) - For icing
Blueberry
Apple mint
Instructions
Put blueberries, sugar, and lemon juice in a pot and boil it until it becomes thick.
Prepare the blueberry puree for icing through a sieve.
Place a cake sheet on a rotating plate, apply blueberry puree, and add sugar and whipped cream. Repeat one more time.
Put the last cake sheet on top, add blueberry puree and icing with whipped cream.
Use a shaped scraper to shape the sides.
Garnish with blueberries and apple mint.
Did You Make This Recipe?
Recipe video
Thank you for watching~♥
---
Enjoy
---