Green grape tart is one of the delicious recipes, Cooking tree will show you how to prepare this recipe step by step
I made a tart with a lot of sweet and sour green grapes! I think the light blue color makes me feel refreshed~ Green grapes bursting in the mouth, soft cream, sweet stewed green grapes, and crispy tart sheets are really delicious~^^ Have fun watching it~♬
Follow along with the 📝 recipes below👇🏾👇🏾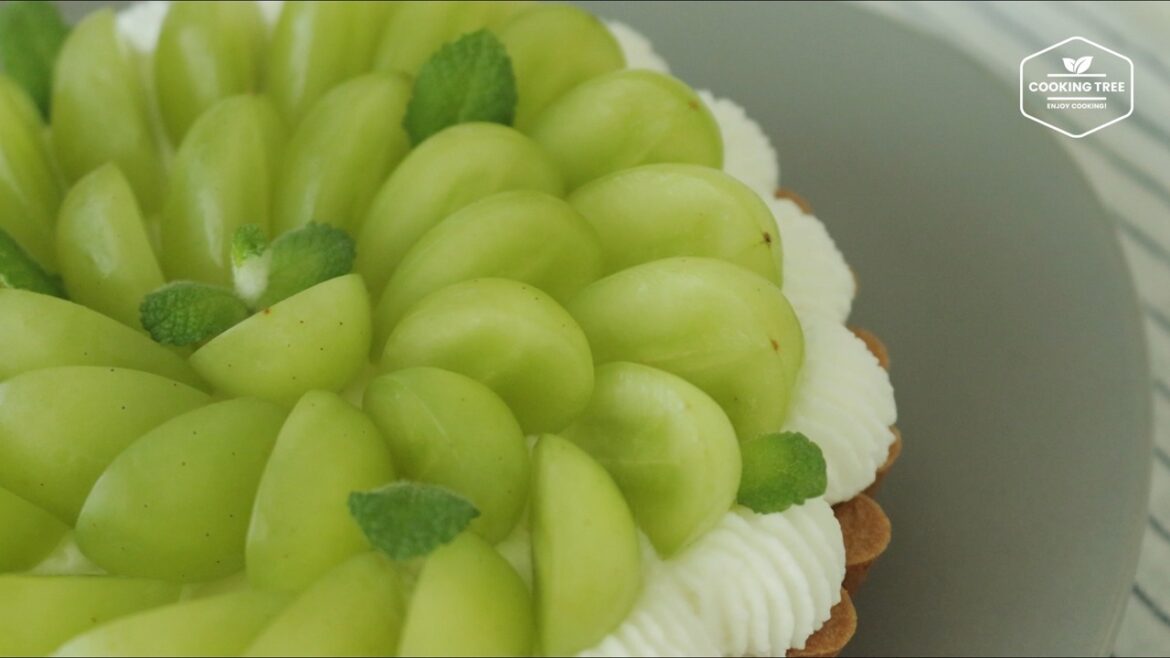 Green grape tart
Rating: 5.0/5 ( 68 voted )

Serves: 2 Prep Time: Cooking Time: Nutrition facts: 200 calories 20 grams fat
Ingredients
Cream
60g Cream cheese
30g Plain Yogurt
10g Sugar
1g Leaf gelatine (Melted)
30g Whipped cream
Decoration
Green grape
Whipped cream
Apple mint
Instructions
Cut the green grapes.
Put green grapes and sugar in a pot and bring to a boil. When the soup becomes thick, remove from heat and cool.
Put cream cheese in a bowl and loosen it gently, then add yogurt and sugar and mix.
Add melted gelatin and mix, then add whipped cream and mix.
Put boiled green grapes and cream on the tart sheet and harden in the refrigerator for 1 hour.
Decorate with whipped cream, green grapes and apple mint.
Did You Make This Recipe?
Recipe video
Thank you for watching~♥
---
Enjoy
---