Chocolate Truffles are on the menu in Cooking Tree, and we are going to teach you how to make this delicious recipe from scratch!
I made truffle chocolate with beautiful colors and chewy and sweet truffles by wearing various clothes! You can make it and eat it right away, but if you harden it a little in the refrigerator and eat it, you can eat it more chewy.
If you feel that the taste of dark chocolate is strong, mix it with milk chocolate or use milk chocolate to make it a little softer and sweeter
Decorating with various materials, the color is beautiful and it looks delicious. I think it's a good idea to wrap it up nicely and give it as a gift.
Have fun watching it~♬
Follow along with the 📝 recipes below👇🏾👇🏾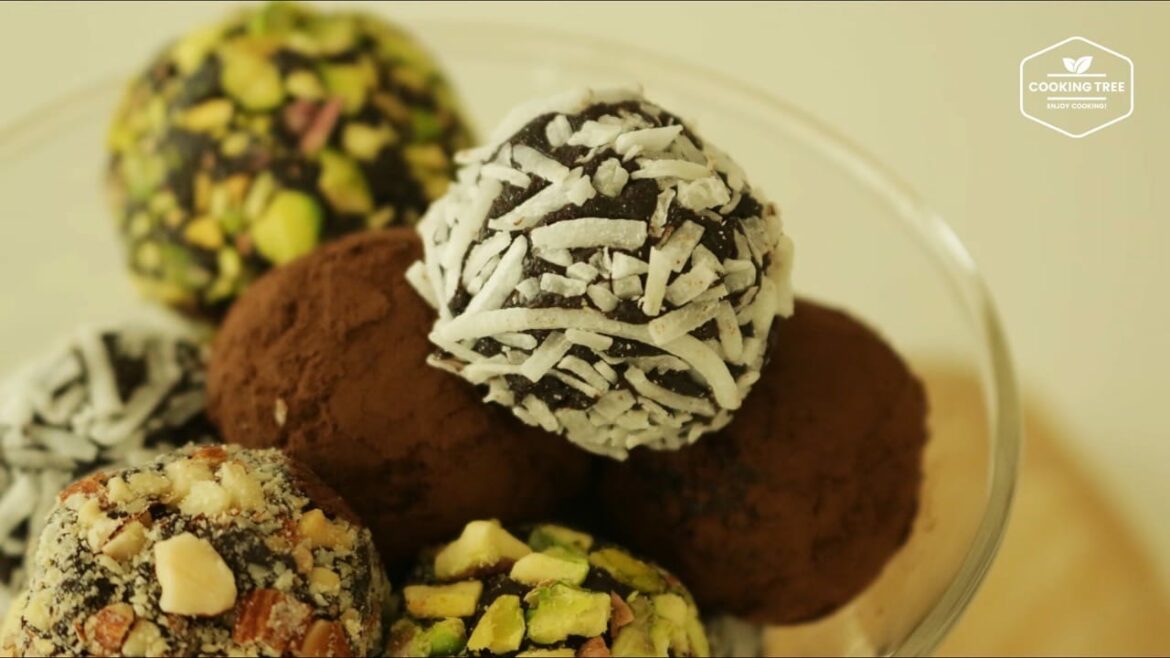 Chocolate Truffles
Rating: 5.0/5 ( 84 voted )

Serves: 2 Prep Time: Cooking Time: Nutrition facts: 200 calories 20 grams fat
Ingredients
340g Dark chocolate
105ml Coconut milk
1ts (5ml) Vanilla extract
1Ts (15ml) Espresso
Coconut slice
Pistachio
Almond
Cocoa powder
Instructions
Put the chocolate, coconut milk and vanilla extract in a pot and heat until the chocolate is completely melted.
Add espresso, mix, pour into a mold, and harden in the refrigerator for 2-3 hours.
After making a circle of chocolate, coat it with coconut slices, pistachios, almonds and cocoa powder.
Did You Make This Recipe?
Recipe video
Thank you for watching~♥
---
Enjoy
---